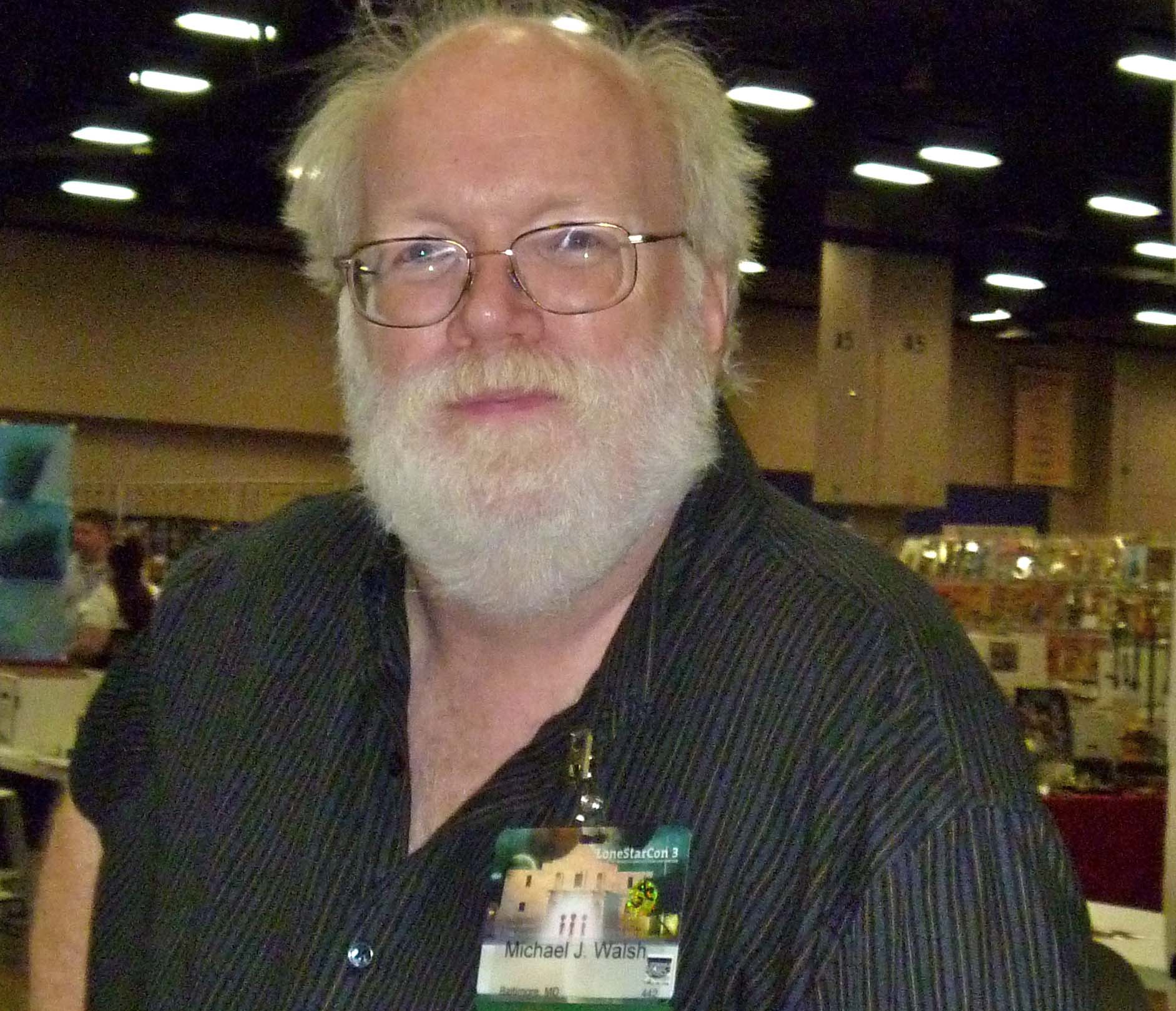 Publisher Guest~ Michael J. Walsh
Michael J. Walsh is a fan, publisher, and bookseller, and has attended every World Fantasy Convention. He chaired the World Fantasy Convention in Baltimore (1995), in DC (2003), and co-chaired with Peggy Rae Sapienza in DC (Alexandria, VA) in 2014.
As a small press publisher, Old Earth Books, he has republished Pavane as well as Clifford Simak and many others including two Howard Waldrop collections. These collections won him the World Fantasy Convention Special Non-Pro Award in 2009.
He is often found working in the Dealer's Room. You'll also find him in a corner chatting with other people who love to talk about books, publishing, history, conventions, and all the other things that come up.